Strategic Social Media: Crafting Plans To Convert Social Media Engagement Into Quality Leads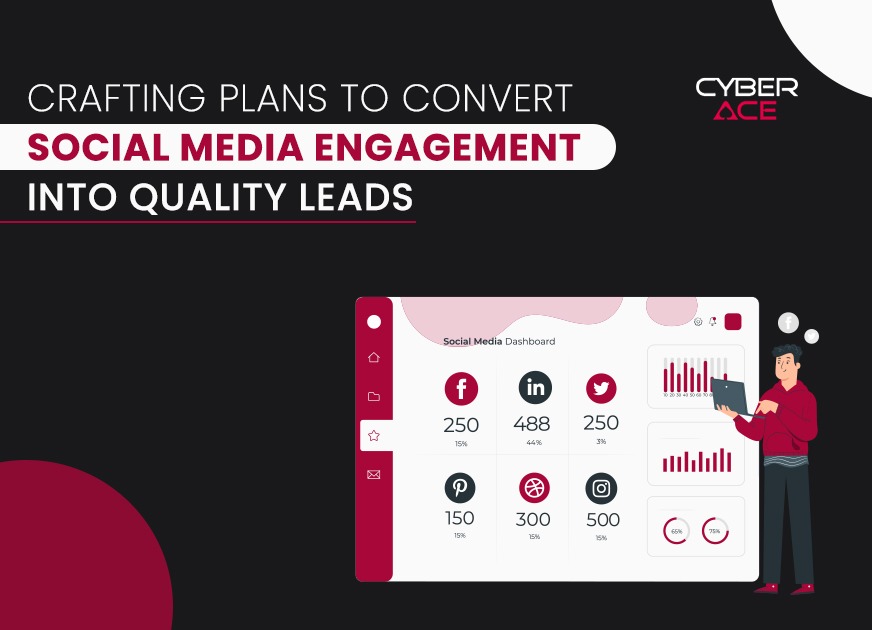 In the diverse world of digital connectivity, social media lead generation has furnished as a driving force, launching businesses into a world of limitless potential. Picture this: a calculated proportion of content, user engagement, and conversion taking place on a platform where trending stories, hashtags, and memes are supreme. On the contrary social media lead generation is far more than snagging upvotes; it's about altering scroll-happy wanderers into loyal customers.  
Social media lead generation involves sharing posts, content, ads, and videos to capture the attention of the target audience and motivate them to provide their contact details or take certain actions that highlight their purpose to learn more or make an informed buying decision. The lead generation method is a powerful way to connect with relevant audiences and drive tangible outcomes.
How Does Social Media Lead Generation Work?
Lead generation strategies in social media include a set of carefully planned actions designed to transform casual social media users into potential customers. Here are some ways in which this strategy works:
Best Social Media Lead Generation Firm In Calgary
Geared up to turbocharge your business, Cyber Ace takes the wheel when it comes to unravelling the complexities of social media lead generation. Our team of seasoned social media experts boasts a treasure trove of digital expertise, dedicated to launching your business into hyperdrive and increasing your audience potential. 
At CyberAce, our experts have spent a lot of time figuring out the changing rules and trends of the online world. We employ the usage of various effective social media marketing tools to craft content that attracts people, find the right people to show it to, and craft messages that get people curious to take action. We thrive on transforming casual clicks into meaningful connections, and fleeting interactions into lasting engagements.
Lead Generation Platforms We Excel In
At CyberAce, we're masters of the lead generation game, and here are the platforms where we truly shine:
Selecting Cyber Ace as your social media lead generation partner propels your business with expertise in the digital world. Building strategies for your unique brand, we drive engagement using data-driven precision, crafting compelling content that transforms viewers into eager leads. Our focus on innovation ensures that your brand stands out, while our end-to-end solutions streamline your journey. 
With a proven track record of delivering impressive results across industries, we're more than a service provider – we're your collaborative partner, committed to making your mark in the digital world ever-lasting.